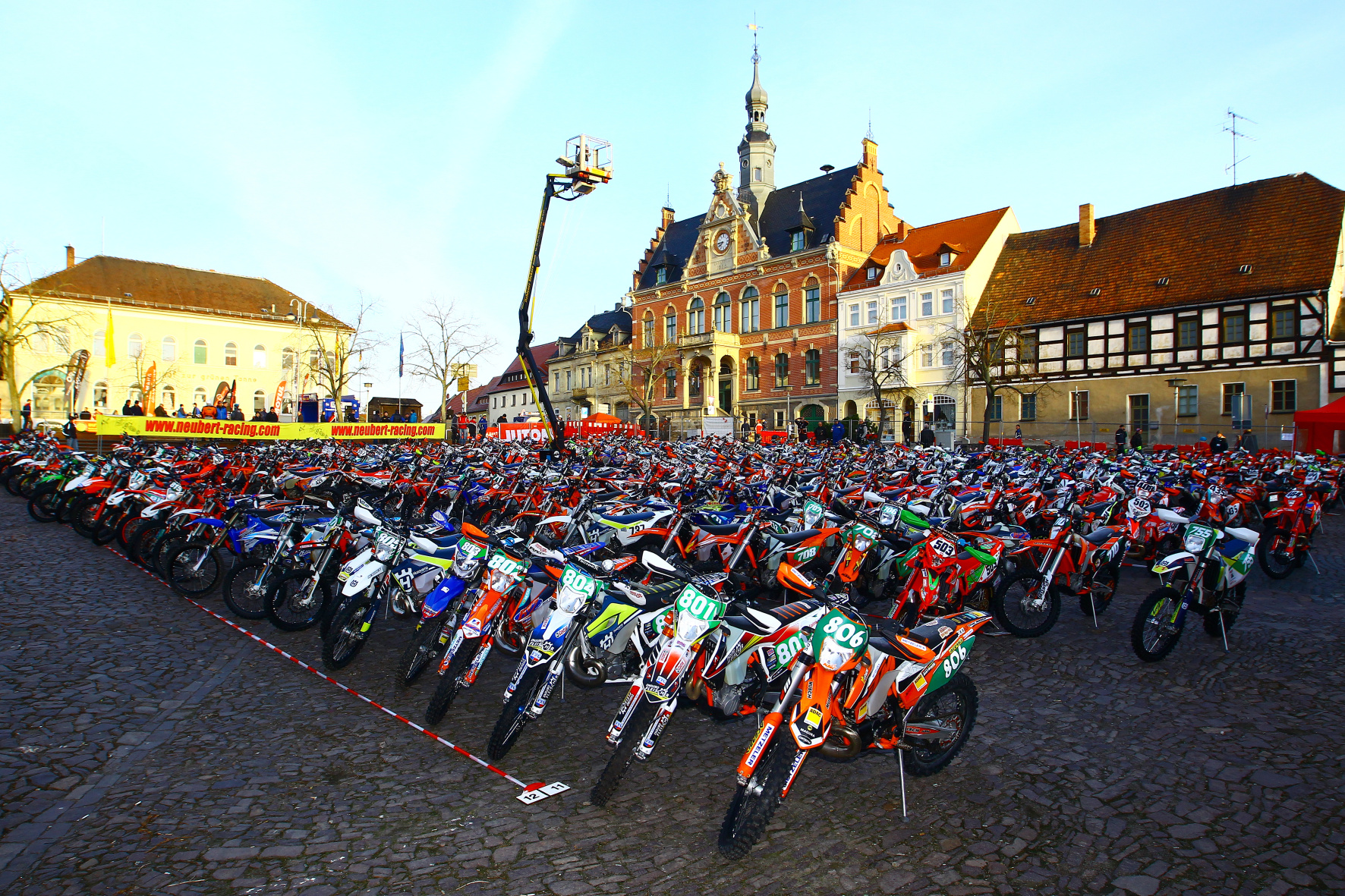 For the MSC Dahlen e.V., preparations for the EnduroGP world championship race are already entering the final stages. From March 22nd to 24th, the "silver" 25th "Int. ADAC-Geländefahrt Rund um Dahlen" will be held in northern Saxony for the first time as an enduro world championship race.
In the meantime, the organisational team has created the conditions for holding an event of this magnitude. While the teams pitch their tents in the paddock in the Dahlen industrial estate, as in previous years, the organisational centre will be moved to the grounds of Dahlen primary school. The Parc Fermé and the Start-/Finish area are located at the Dahlen market.
Prologue
Already on Friday evening, the event starts with the "Akrapovic Supertest" as a parallel prologue on the grounds of the FSV Wacker Dahlen e.V. Starting at 5 p.m., both the riders of the German championship and the EnduroGP-series will start into the first direct duel. Information on this can be found on the Supertest Webpage.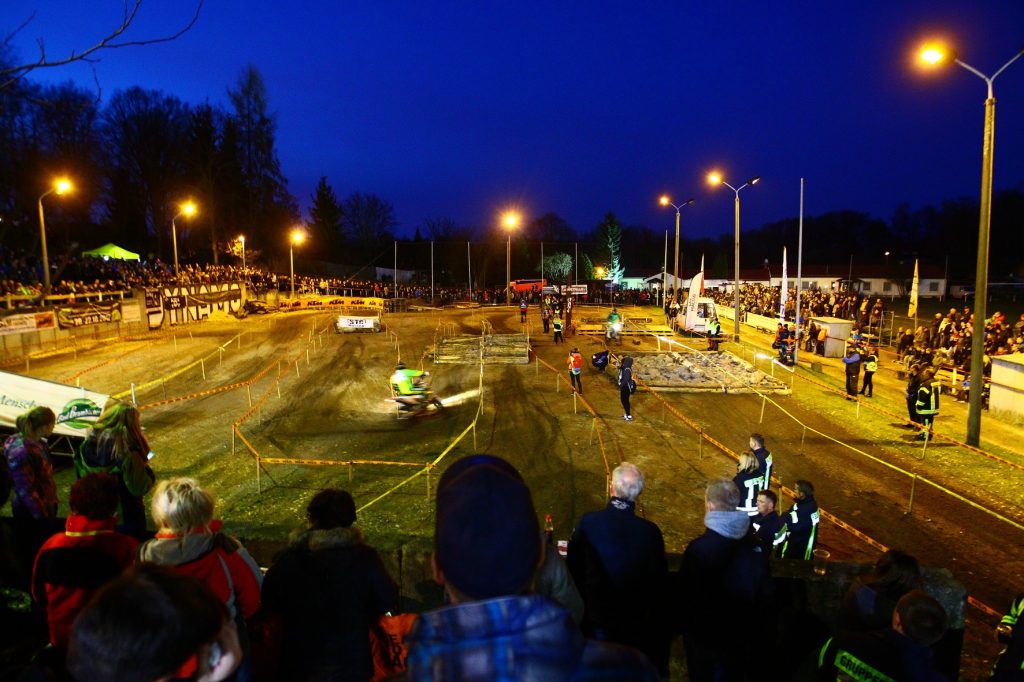 Race days Saturday/Sunday
The race days will take place on Saturday 23rd and Sunday 24th of March. Instead of. Riders will face 3 special tests a lap. The track consists of two loops with a central time check in the Dahlen industrial estate. The track has a route length of approx. 85 km.
Information card Saturday/Sunday